"Thank you Trappro for resolving the squirrel in our attic problem. Your courteous and professional service was greatly appreciated."
– Dee in Odenton, MD
Hearing scratching come from the walls or from the upper level of your home? The culprit could be squirrels! Our team will come out and assess the situation, develop a plan of removal, and then complete any needed repairs to prevent future re-entry. Contact Trappro at 301-218-1100!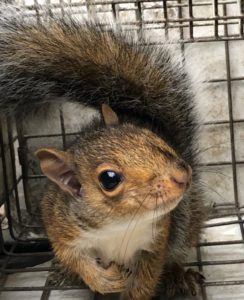 <